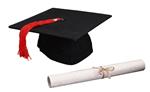 The first senior class meeting with Mrs. Culbert will be held on Friday, September 6th during homeroom and into first period.
PGAHS CLASS OF 2020 OFFICERS

President - Nathan Minnich

Vice-President - Tessa Olt

Secretary - Sarah Niemi

Treasurer - Tayla Olt

Class Advisor:

Mrs. Rhonda Culbert

rculbert@pgasd.com

570-345-2731 ext. 219
Dates to Remember:

October 11th - yearbook packets due in office

October 31st - Class trip deposit due to Mrs. Culbert (non-refundable $50...checks made out to PGASD) and suggestions for class song, motto, and flower due to Mrs. Culbert

November 5th - Senior portraits due for yearbook to Mr. Blydenburgh.